Elevate Your Yoga Game: Embrace Style and Comfort with Our Trendy Long Sleeve Yoga Tops!
Introduction: Are you tired of settling for boring old gym clothes during your yoga sessions? Well, it's time to elevate your yoga game with our fabulous collection of long sleeve yoga tops! Stay comfortable and stylish as you strike your best warrior pose and embrace the zen vibes. Whether you're hitting the mat for an intense workout or simply want to flaunt a chic look in your everyday life, our long sleeve yoga tops have got you covered – literally! Let's dive into the world of fashion-forward yoga wear and discover how these trendy tops can become your new favorites!
The Perfect Balance of Style and Function: Gone are the days when workout wear was dull and uninspiring. Our long sleeve yoga tops are here to add a touch of flair to your fitness routine. With a variety of styles, including the sassy long sleeve crop tops, and an array of vibrant colors, you can now curate the perfect wardrobe for your yogi lifestyle. From the calming blues to the energetic pinks, there's a shade for every mood and every flow.
Comfort, Always a Priority: Yoga is all about finding your center and embracing tranquility. That's why we've designed our long sleeve yoga tops with your comfort in mind. Crafted from premium, stretchable fabrics, these tops allow you to move with ease and flexibility, enabling you to reach your full potential during each session. Say goodbye to annoying adjustments and hello to seamless transitions between poses!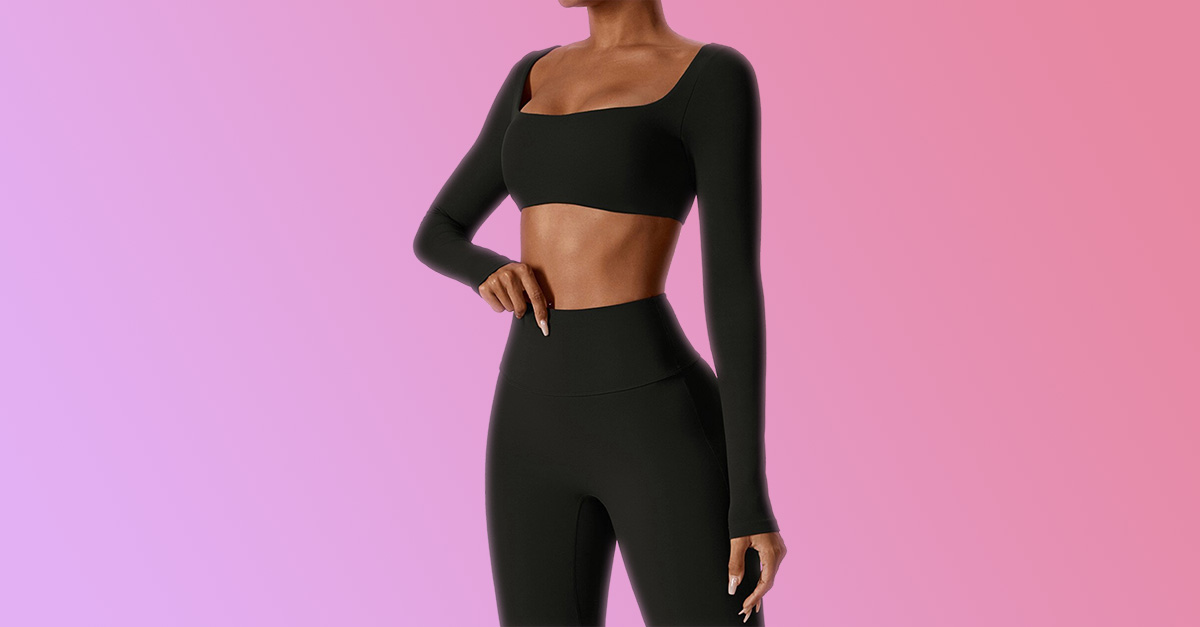 Versatility that Matches Your Lifestyle: Our long sleeve yoga tops are not just meant for the mat – they are your new everyday staples! Pair them with your favorite leggings for a sporty-chic look while running errands or meeting friends for a casual brunch. The cropped long sleeve workout top is perfect for those days when you want to flaunt a hint of skin without compromising on warmth and style. These versatile tops make sure you feel as good off the mat as you do on it.
Your Unique Look, Your Perfect Fit: We understand that every yogi is different, and that's why we offer a wide range of sizes to cater to all body types. Embrace your uniqueness and find the long sleeve yoga top that perfectly matches your personality and style. Whether you prefer a snug fit for enhanced support or a more relaxed look for free-flowing movements, we've got the perfect fit waiting for you.
Conclusion: Say goodbye to mundane workout wear and say hello to a world of comfort, style, and confidence with our trendy long sleeve yoga tops. Embrace your yoga journey with fashion-forward athletic shirts that make you feel fabulous inside and out. From the mat to your daily adventures, these tops are the ultimate fusion of style and function. So why wait? Elevate your yoga game today and let your fashionista yogi shine!
Shop today for the best Yoga Long Sleeve Tops