Unleash Your Inner Goddess: Embrace Effortless Comfort and Style with Our Exquisite Yoga Tank Tops!
Introduction: Are you ready to unlock your inner goddess and make a statement wherever you go? Look no further! We are thrilled to introduce our exclusive collection of Yoga Tank Tops – the epitome of fitness and fashion fusion. It's time to elevate your workout game and redefine your style with these chic and versatile tops designed specifically for women who desire both comfort and flair.
The Perfect Blend of Fitness and Fashion: Our Yoga Tank Tops are not your average activewear. They go beyond the boundaries of ordinary workout gear, offering a perfect blend of fitness functionality and head-turning fashion. Embrace the ultimate comfort with lightweight, breathable materials that allow you to move freely and effortlessly during your yoga sessions or any other physical activity.
Timeless Elegance and Playful Vibrance: Dive into our diverse range of designs that cater to your unique style preferences. Whether you crave timeless elegance or a burst of playful vibrance, our collection has something to suit every taste. Feel like a goddess in our classic, sophisticated tops or express your vibrant personality with our fun and eye-catching designs.
Confidence with Built-in Support: No more worries about inadequate support during your workouts. Our thoughtfully crafted yoga tops come with built-in bra support, ensuring maximum comfort and confidence as you conquer your fitness goals. Stay focused on your practice or take on the bustling streets with poise – our yoga tank tops have you covered!
Seamless Transition from Studio to Street: Who says activewear can't be stylish enough to transition into your daily life? Say goodbye to wardrobe dilemmas with our Yoga Tank Tops. These versatile pieces effortlessly transform from the studio to the street, allowing you to maintain your fitness-inspired style wherever you go. Turn heads and receive compliments on your impeccable taste as you confidently move through your day.
Your Ultimate Companions for an Active Lifestyle: Our collection extends beyond just yoga. Whether you're a gym enthusiast, a devoted runner, or someone who embraces an active lifestyle, these tank tops are your ultimate companions. From intense workouts to casual strolls, these tops will empower you to feel at your best, no matter the activity.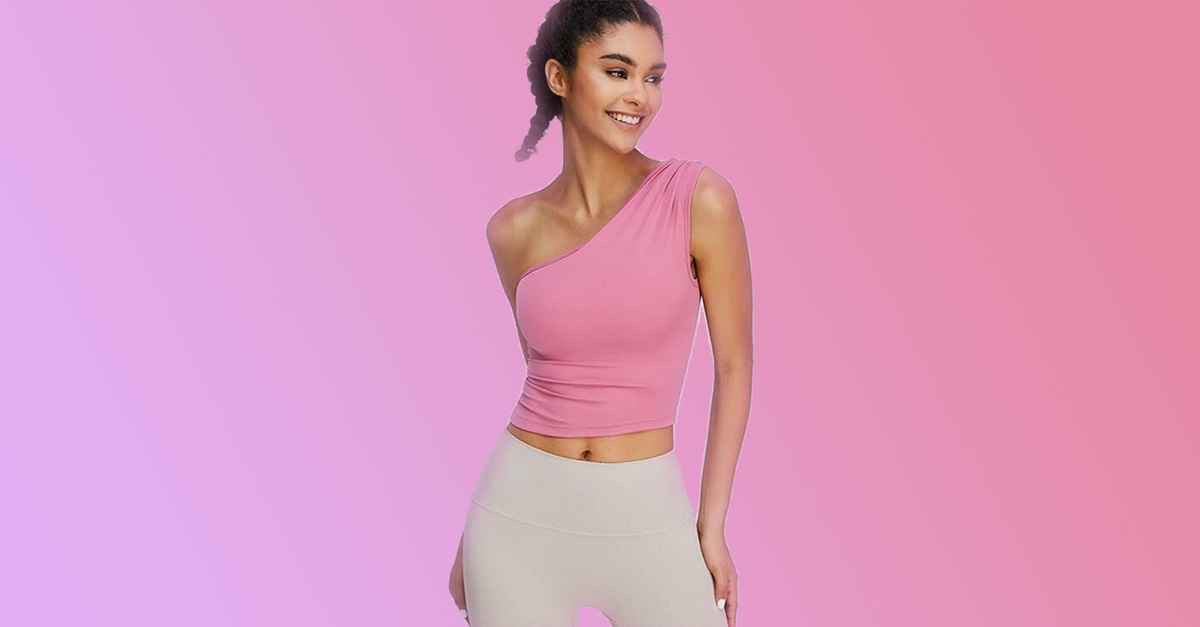 Revitalize Your Workouts, Redefine Your Style: Why settle for ordinary workout wear when you can redefine your style with our fabulous women's workout tank tops? The perfect marriage of fashion and functionality, these tank tops not only provide maximum comfort but also boost your confidence, helping you achieve new heights in your fitness journey.
Ready to Conquer the World: With our top-notch workout tanks for women, you are unstoppable! Slip into these enchanting tops, and you'll find yourself running with determination, stretching with ease, and conquering every challenge that comes your way. Embrace your inner goddess, and let the world witness your power and grace.
Conclusion: Unleash the goddess within and embrace effortless comfort and style with our exquisite collection of Yoga Tank Tops. It's time to revolutionize your activewear wardrobe and redefine your fitness-inspired fashion. With the perfect fusion of fitness and fashion, you'll not only look fabulous but also feel unstoppable in your journey to becoming the best version of yourself. So, what are you waiting for? Elevate your workouts and conquer the world with confidence and style!
Shop the newest collection of Workout Tank Tops