Are you ready to revolutionize the way you work out? Say hello to a fitness experience like no other with our remarkable collection of women's yoga shorts! Whether you're a dedicated yogi or a fitness enthusiast looking to level up, we've got the perfect blend of comfort and style to make your workouts truly shine.
🩳 Elevate Your Workout Wardrobe Let's face it – workout gear that makes you feel like a million bucks is a game-changer. Our yoga shorts for women are designed to do just that. Picture this: ultra-stretchy fabrics that move with your body, creating a flawless fit that's second to none. No more tugging, adjusting, or feeling restricted – these gym shorts are here to let you flow, bend, and stretch without limits.
💃 Flaunt Your Fit It's time to celebrate your curves and express your unique style. Our athletic shorts are not just your run-of-the-mill exercise wear – they're a statement piece that showcases your individuality. With a range of vibrant colors and top-notch fabrics to choose from, you'll be spoiled for choice. From serene blues to energetic reds, find the shade that resonates with your vibe and rock your workouts with confidence.
🏃‍♀️ More Than Just Yoga While these yoga shorts are a yogi's dream come true, they're not limited to the mat. They effortlessly transition from downward dogs to cardio sessions, making them the ideal companions for women's running shorts and various athletic pursuits. The stretchy, figure-hugging design ensures you stay comfortable and stylish whether you're nailing that pose or conquering your next HIIT routine.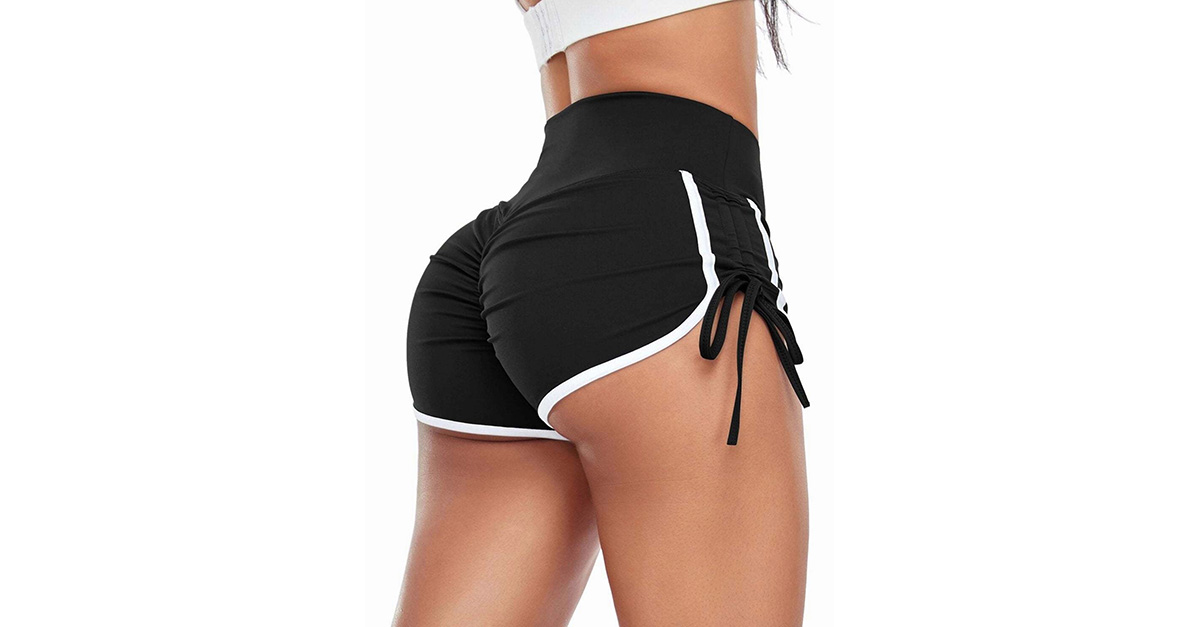 🌈 A Kaleidoscope of Possibilities Imagine opening your workout drawer to an array of colors and fabrics that mirror your energy and spirit. Our yoga shorts collection lets you mix and match to your heart's content, allowing you to curate a workout wardrobe that's uniquely you. Swap out those mundane workout shorts and step into a world of dynamic choices that inspire you to move, groove, and conquer your fitness goals.
🌟 The Verdict Ready to infuse your workouts with style and unparalleled comfort? Look no further than our women's yoga shorts. These athletic shorts are more than just exercise wear – they're a statement, an attitude, and a reflection of your dedication to feeling fabulous while you sweat it out. Elevate your fitness game and express yourself with every move you make.
Dive into the world of yoga shorts, and let your workouts become a celebration of your individuality! 🎉
Shop the best in women's Yoga Shorts